Okkar Phyo
Chief Executive Officer and Co-founder
Okkar is a transportation engineer with strong analytical and practical knowledge of postal service, traffic management, highway design, and solving transportation problems. Okkar holds an educational background in the United States, and previously worked as a counterpart of the Ministry of Construction, Myanmar for the Arterial Road Network Development Master Plan implemented by KOICA. ​Okkar received his master's degree in Civil Engineering (Transportation) from the City University of New York (City College) and his bachelor's degree in Transportation Engineering from the University of Illinois at Urbana-Champaign.
Nay Htoo Aung
Chief Operating Officer
Nay Htoo Aung joined Marathon Myanmar in April 2020, bringing 20 years of experience and expertise in logistics and supply chain industry. Prior to joining Marathon Myanmar, he was a Country Manager of DB Schenker, a global logistics company, for Myanmar. He started his Logistics and Supply Chain career in Singapore working for multinational companies in different functions in Asia and Australia. Nay Htoo Aung holds a Master of Engineering from Nanyang Technological University and Bachelor of Science in Electrical Engineering from Michigan Technological University.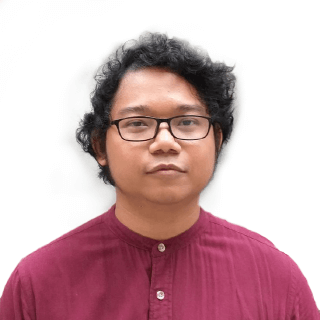 Aung Ko Swe
Chief Partnership Officer and Co-founder
Aung has seven-year experience in export and import fields, particularly in agricultural product export and automobile import. Aung has extensive expertise in warehousing, custom clearing, international shipping, cargo transportation and delivery arrangement. ​Aung completed his M.Sc in Computer Science from University of Yangon, and his B.Sc in Computer Science from Yadanabon University. ​ Aung has led and managed the network infrastructure of Marathon nationwide.